When people start a new exercise routine, they barely think about the nutrition side of things. But as I have said before nutrition is probably 80% of your success-rate. To make things easy the people over at GNC have devized a "Lean Shake Diet Plan" to completely remove any thinking in the process.
This diet plan completely lays out what you should eat, spread over a 14-day period. Thanks to this plan you no longer have to spend hours at home making grocery lists. Or even worse, go to the grocery store hungry and make the wrong choices.
How does the lean shake diet plan work?
This is a question I get a lot. And this has more to do with the science of weight loss in general. As a rule of thumb, for most people the following counts: If you expend more calories than you take in, your weight will go down.
I don't think anyone will question this because as a concept it is easy to understand.
Image for a second your body would be a bank, and you get paid on a daily basis instead of monthly or bi-weekly.
If you spend more during the day, you need to dip into your savings. The same goes for food, if you didn't feed yourself enough, or if you expended too much energy during the day, through exercise, your body will go into a deficit. A caloric deficit that is. Meaning it needs to get those calories from somewhere else.
A calorie = a calorie?
Now here comes the interesting part.
A food calorie cannot be just ANY food calorie. Otherwise we'd be snacking on chips and chocolate on a daily basis, right? I know I would.
If you do not add a sufficient amount of protein in your diet, your body will start to digest muscle as it tries to find energy. Notice how in the beginning I said "Your weight will go down"?
I didn't say at all where this weight-loss would come from. If you do not have enough protein in your diet, your body will start attacking your fat cells AS WELL as your muscle cells. By adding the amount of protein you digest, you can help prevent this to some extent.
Also proteins are harder to digest than fats or carbs and as such your body will expend even more energy as it burns away your steak!
So let's delve deeper into the lean shake diet plan to get you kick-started on your weight-loss journey!
The diet plan
Day 1
On the first day here's what you should have for breakfast:
– GNC Total Lean "Lean Shake"
– 25 grapes.
Calorie wise this is very little. And you will feel some hunger as the day goes on. Be sure to drink plenty of water to keep those hunger feelings at bay.
Before lunch you can snack on a GNC Total Lean "Lean Breakfast Square" or a couple of hard-boiled eggs. Again we see a heavy emphasis on a protein rich diet. For a couple of reasons: 1. It takes your body more calories to burn proteins than it does carbs or fat and secondly to maintain muscle mass that you might lose due to being in a caloric deficit.
Lunch
Lunch would be:
Another GNC Total Lean "Lean Shake" and at this point I would highly recommend that you get some more flavors other than chocolate. Otherwise this will be a long two weeks for you! This will go couples with some veggies and hummus.
More specifically half a cup of baby carrots and half a cup of broccoli that you can dip in two tablespoons of plain hummus.
Have an apple to get you through to dinner if you feel like it. Or then a half-skim mozzarella cheese stick will do just fine as well. Don't worry about having one or the other, have both and enjoy the first day of the lean shake diet plan. They are relatively low in calories anyway.
Dinner
We head off to dinner with the heaviest meal of the day. Usually you hear people say that you should eat like a king at breakfast, like a prince at lunch and as a peasant for dinner. However what is also really important when it comes to weight loss is sleep. During sleep your body releases growth hormones which help your body restore. Especially these hormones, combined with a protein rich diet and plenty of exercise, help you maintain or even build muscle mass.
The more muscle mass you have, the more energy you will spend during the day, meaning the "easier" weight loss will be for you. If you can ever call it easy.
The reason why the heaviest meal of the day should be your last one is that it puts your body into a deep relaxed state. Exactly the same as if you have had a big lunch during work. It will be increasingly more difficult to stay awake in the hours after. This can work in your benefit by gently putting you to sleep as you go to bed after dinner!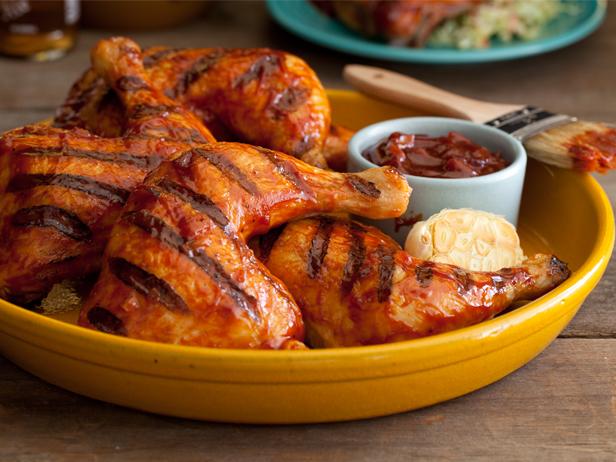 BBQ chicken dinner
The lean shake diet plan states that on the first day you should have a BBQ chicken dinner consisting of:
-5 oz. of roasted chicken breast with 2 tablespoons of BBQ sauce.
-1 medium baked sweet potato topped with 1 tsp. omega-3 enriched spread and 1 tsp. brown sugar
-1 cup steamed green beans sautéed with 1 tsp. olive oil and 2 tbsp. thinly sliced shallots
If you are still somewhat peckish after dinner snack on 1/2 cup non-fat chocolate frozen yogurt topped with 1 tbsp. sliced, toasted almonds, or just have it for desert!
This day and all the following ones average out to about 1500 calories. Now if you are an average sized woman, you need 2000 calories if you are an office worker to get through the day. Meaning that on a daily basis you'll have a 500 calorie deficit following this lean shake diet plan.
A pound of fat needs about 3500 calories to be burnt off. So stick to this diet for 2 weeks and you'll have lost 2 pounds!
Day 2
Start off your second day with a GNC Total Lean™ Lean Shake™ and a mixed berry salad: 1/3 cup blueberries, 1/3 cup raspberries, 1/2 cup sliced strawberries topped with the juice of 1/2 of a lime and 1 tbsp. (optional) chopped fresh mint leaves. The mint leaves give fresh feeling to the salad and I would personally opt to have them in the salad!
Lunch
As a snack between breakfast and lunch you're set with another GNC Total Lean™ Lean Breakfast Square or 1 container (6 oz.) low-fat mango Greek yogurt. Even better would be to take just plain low-fat Greek Yogurt and slice up a mango to o with it to avoid any unnecessary added sugars that might come with the mango-flavored yogurt.
The light lunches continue with GNC Total Lean™ Lean Shake™ and a salad.
Salad: 2 cups field greens topped with 1/4 cup chopped red pepper, 1/4 cup cucumber slices. Dress with 1 tsp. olive oil and 1 tbsp. balsamic vinegar
Dinner
Try a favorite of mine as a snack before dinner: Chicken and Veggie Pita Pocket:
A 1, 4" whole wheat pita stuffed with 1.5 oz. roast chicken breast, 1/4 cup lettuce, 1 tomato slice and 1 tbsp. fat-free plain Greek yogurt.
For dinner we continue the Mexican theme of the day:
Bean and Cheese Quesadilla:
Spray large frying pan w/ non-stick spray and place 1 low carb whole wheat tortilla in bottom of pan (heat to medium).
Spread 2 tbsp. pepper jack cheese, 1/2 cup low-sodium pinto beans (drained) over tortilla, top with second whole wheat tortilla.
Cook until lightly golden. Repeat cooking on other side.
Serve with 2 tbsp. salsa and guacamole (mash 1/4 cup ripe avocado with 2 tsp. lime juice and 1 tbsp. chopped green onions).
Finish off the day with a sugar-free chocolate vanilla swirl pudding cup (ready-to-eat) sprinkled with 1 tbsp. toasted sliced almonds and
3/4 cup of skimmed milk.
Day 3
You know the drill by now. Start your day with a GNC Total Lean™ Lean Shake™ and a small banana. Or a small apple, or even an orange. You can choose, just have 1 piece though.
A snack before lunch will be a GNC Total Lean™ Lean Cereal Bar OR a Tuna Salad Pita Pocket: 1, 4" whole wheat pita stuffed with 2 oz. tuna (packed in water) mixed with 1 tbsp. fat-free mayo and shredded lettuce.
Lunch consists of a GNC Total Lean™ Lean Shake™ and some veggies and dip: 1/2 cup cauliflower, 1/2 cup red pepper strips, 2 tbsp plain hummus.
12 almonds and a cup of skimmed milk will get you to dinner which for today is steak!
Steak Dinner: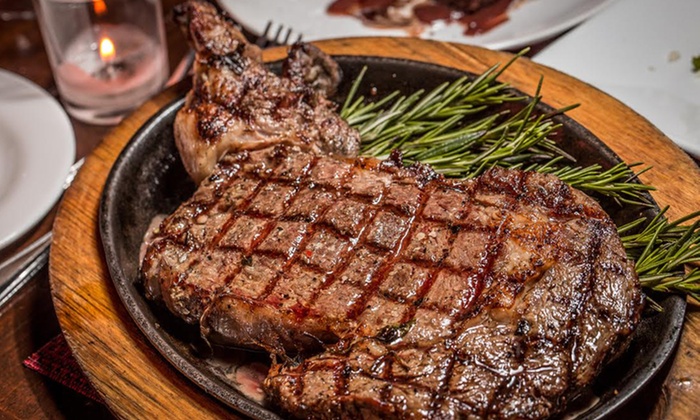 4 oz. beef filet or steak (visible fat trimmed), grilled to preferred doneness, 1 medium baked potato topped with 1/4 cup non-fat
Greek yogurt and 1 tbsp. chopped chives.
Mixed vegetables with 2 tsp. omega-3 enriched spread finish of this hearty meal.
I will write up the following days in the … following days. However if you can't wait until then you can get a downloadable copy of this lean shake diet plan here. This will also be a bit easier to print out and hang on your fridge than this blog post!